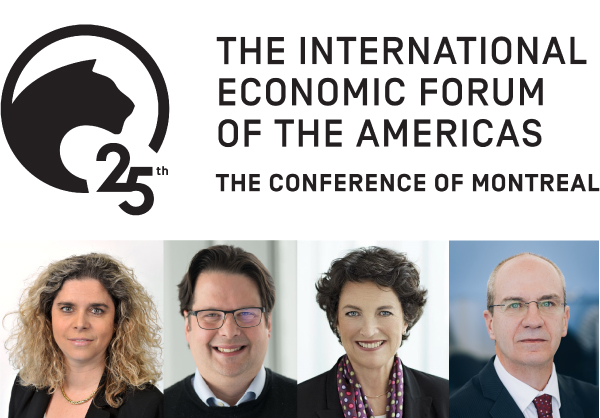 CIRANO is organizing the symposium "Competitiveness 4.0 and Artificial Intelligence: Are you ready?" on June 10 during the Montreal Conference of the International Economic Forum of the Americas.
Nathalie de Marcellis-Warin, President and Chief Executive Officer of CIRANO and Full Professor at Polytechnique Montréal, will moderate the panel. Louise Roy, Chair of CIRANO Board of Directors and CIRANO Invited Fellow as well as Chancellor Emeritus of the Université de Montréal, will make the introductory statement of the panel.
Pierre-Carl Michaud, CIRANO Fellow and full professor at HEC Montréal, and Philippe A. Tanguy, CIRANO Fellow as well as full professor and CEO at Polytechnique Montreal, will also present at the Conference of Montreal.
The Montreal Conference will be held from June 10 to 13 at Hotel Bonaventure in Montreal.