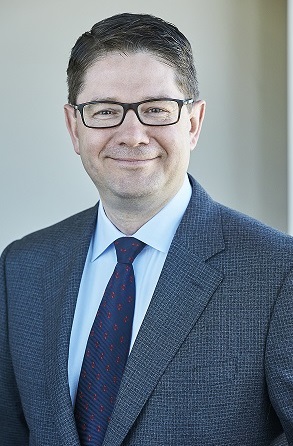 Mr Éric Martel, President and Chief Executive Officer of Hydro-Québec, shared his experience during a networking reception gathering researchers and business people.
His presentation was on "Hydro-Québec: Innovative and Forward-looking".
Hydro-Québec is celebrating its 75th anniversary this year and, proud of its achievements, is more than ever looking to the future. Hydro-Québec has been built on audacity and innovation, two characteristics that distinguish it and continue to be at the heart of its activities. Faced with the new energy reality, the company must reinvent itself and develop new business models. To remain profitable and competitive, it must offer energy solutions tailored to the needs of its customers. The company also relies on the culture change in place since the arrival of Eric Martel in 2015, to evolve its relationships with customers, employees and partners.