Ms Manon Brouillette, President and CEO of Videotro from 2013 to December 2018, shared her experience during a networking reception gathering researchers and business people.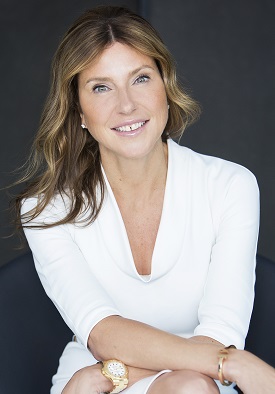 Manon Brouillette, who was President and CEO of Videotron and its subsidiaries until December 2018, is a visionary and unifying leader who is one of Canada's 100 most influential women. She has received many honours and distinctions honouring a rich career studded with transformative projects that have changed the face of telecommunications and entertainment in Canada.
Notable examples include the digital refashioning of the cable television model in 2010, Videotron's move into mobile telephone service and subsequent success as Canada's fastest-growing wireless carrier, the creation of Club illico, the first all-French subscription video-on-demand service, and most recently the launch of Fizz, Canada's first 100% digital mobile carrier and Internet service provider. Manon Brouillette is an entrepreneur at heart who is passionate about technological innovation, a builder who has acquired deep expertise in carrying out major technological projects and large-scale digital and organizational transformations in complex, regulated environments.
Manon Brouillette is a forward-looking leader who is actively engaged with the start-up ecosystem, the digital environment and new business models. She is intent on seeing Montréal become a recognized tech hub and was instrumental in creating Canada's first Open-Air Smart Living Laboratory, located in Montréal's Quartier de l'innovation.
Manon Brouillette sits on the boards of directors of public, privately held and government-owned corporations in Canada and abroad. She is known for her ability to help organizations navigate disruptive environments and compete with the global Web giants.
When: Monday, February 18, 2019, 5:00 pm - 7:00 pm (Doors will open at 4:45 pm)
Where: Center for Interuniversity Research and Analysis of Organizations