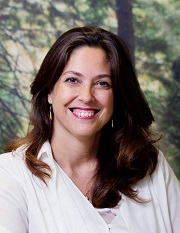 Mrs. Marie-Josée Lamothe, Managing Director, Branding - Canada & Managing Director - Quebec at Google Canada, will share her experience during a networking reception gathering researchers and business people. The presentation will be followed by a networking cocktail.
As Managing Director of Branding and as Managing Director of Quebec at Google Canada, Marie-Josée Lamothe helps brands harness the best of the web to grow their business in Canada and Internationally.

A 20 year veteran of the competitive world of Consumer Product Marketing, Marie-Josée Lamothe is best noted for her expertise in International Branding. Prior to joining Google Canada, she held various roles during her 12 years at L'Oréal from International Marketing Director, in France to Vice-President and General Manager luxury brands in Canada, and since 2010, as CMO and CCO in Canada where her main mandate was to leverage the strengths of digital to help L'Oréal's 33 beauty brands compete.

Marie-Josée sits as a Director on the Pharmacie Jean Coutu Board, the Reitman's Canada Limited Board, the INCR Board (Institute of Clinical Research of Montreal). She was also appointed by the Treasury Board of Canada to the Audit committees for both the Employment and Social Development of Canada and the Canada Border Services Agency.

Marie Josee is a Member of Canada 150 Research Chairs Multidisciplinary Review Panel which aims to award research chair positions to Canadian universities and enhance Canada's reputation as a global centre for science, research and innovation excellence; This initiative is lead by Canada's three granting agencies, the Social Sciences and Humanities Research Council (SSHRC), the Natural Sciences and Engineering Research Council (NSERC), and the Canadian Institutes of Health Research (CIHR).

Marie-Josée Lamothe is a jury member for various Canadian commissions and associations in the Marketing, Communication and Digital fields. She also regularly participates in conferences on those themes.

Marie-Josée was recognized in 2015 with an Honorary Diploma from the University of Montreal for her contribution to the advancement of our society, and InfoPresse nominated her as Personality of the Year in Quebec. Both in 2013 and 2012 she was recognized among Canada's Top 100 Most Powerful Women in the Financial Post and WXN as well as Canada's Marketers of the Year by Strategy magazine. In 2014, Forbes Magazine recognized her as a 2014 Top Marketing Minds To Follow, and Social Media Magazine named her one of the Top 100 CMO's on Twitter.

Marie-Josée lives in Montreal and is a proud mom of 3. She is actively involved in Canadian organizations that promote solidarity such as the Montreal Women's Center foundation board.
When: November 27, 2017, 5:00 pm - 7:00 pm
Where: Center for Interuniversity Research and Analysis of Organizations
1130, Sherbrooke West, 14th Floor
Montréal (Québec) H3A 2M8
514 985-4000
514 985-4039
evenements@cirano.qc.ca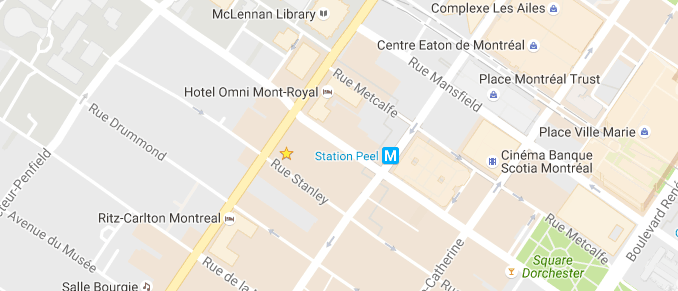 By invitation only.
---