Sponsored jointly by CIRANO and the Sam M. Walton College of Business at the University of Arkansas, the 6th Annual Workshop on Networks in Trade and Finance took place on Friday September 29 and Saturday September 30, 2017 in Montreal, Canada. This conference builds on the successful CIRANO Workshops on Networks in Trade and Finance that have taken place in Montreal and Fayetteville, Arkansas over the last five years.

THEME

Networks are everywhere. Global trade, supply chains, financial markets, the World Wide Web, professional and social communities are examples of interconnected systems that are important to the structure and function of the modern world. Networks are a general yet powerful means of representing patterns of connections or interactions between parts of such systems. The network approach facilitates an understanding of mechanisms and reveals patterns in the data that are difficult to see using other approaches. Of particular recent interest is the role of networks in facilitating the development and dissemination of innovation and new technologies. With this as the leitmotiv, this workshop aims to bring together a group of researchers in the related areas of trade, finance, economic development, sociology, and business, with the following goals:
Demonstrate the value of the network approach for generating novel insights into these areas.
Foster a cross-disciplinary exchange of ideas and methods within the field of researchers in these areas.
Explore the potential for real-world applications of the network approach that will be of value to practitioners in various fields of business and government, such as finance, logistics, healthcare, transportation, communication, economic development, and social media.
PROGRAM
PROGRAM COMMITTEE
Raja Kali, University of Arkansas and CIRANO
Ari Van Assche, HEC Montreal and CIRANO
Ekaterina Turkina, HEC Montreal
Arya Gaduh, University of Arkansas
Andrea Civelli, University of Arkansas
When:

Friday, September 29 from 9:00 am to 6:00 pm (Doors will open at 8:30 am) (Breakfast and lunch included)
Saturday, September 30 from 9:00 am to 1:00 pm (Doors will open at 8:30 am) (Breakfast included)
Where: Center for Interuniversity Research and Analysis of Organizations
1130, Sherbrooke West, 14th Floor
Montréal (Québec) H3A 2M8
514 985-4000
514 985-4039
evenements@cirano.qc.ca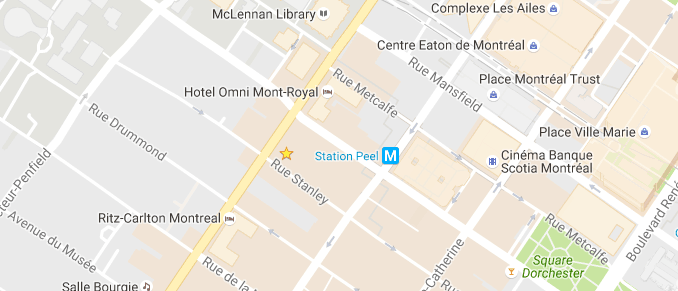 Speakers' Presentations:
"Technological Space and Network Structure in Industrial: Evidence from Bengaluru"
Ekaterina Turkina (HEC Montréal), Ari Van Assche (HEC Montréal)
"Global and Regional Linkages Across Market Cycles"
Vikkram Singh (Griffith University)
"Global Digital Divide and Capital Markets"
Scott Smart (Indiana University)
"Network Effects on Stock Market Participation"
Olga Balakina (University of Lund)
"A Network Approach to the International Patent Classification Data"
Yuan Gao (IMT Lucca)
"How are Firms Organized?"
Catherine Laffineur (Nice Sophia-Antipolis University)
"Do Social Connections Mitigate Information Asymmetry and Improve Performance?"
Buvaneshwaran Venugopal (University of Houston)
"Monetary Policy through Production Networks"
Michael Weber (University of Chicago)
"Cascades and Fluctuations in an Economy with an Endogenous Production Network"
Mathieu Taschereau-Dumouchel (University of Pennsylvania)
"Roles of MNEs in Emerging Production Networks" - Not available
Yihan Wang (HEC Montréal)
"Overlapping Networks of Credit and Control"
Mounu Prem (Universidad del Rosario)
"Commonality in Analyst Coverage and Information Diffusion"
Kenny Phua (Nanyang Technological University)
"Corporate Financial Distress and CEO Networks"
"Corporate Financial Distress and CEO Networks - Appendices"
Ahmed Eissa (Concordia University)
"Contagion in Complex Financial Networks"
Kumushoy Abduraimova (Imperial College, London)
"Designing Resilient Financial Systems"
Carlos Ramirez (Board of Governors of the Federal Reserve System)
"The Liquidity of Credit Default Index Swap Networks"
Lihong McPhail (Commodity Futures Trading Commission)